We can supply and program Renault keys for the range of Renault cars and vans, this could be either a conventional key or the Renault key cards. Unlike the dealer we carry Renault keys and key cards in stock, so when they tell you 10 working days to get a key in you will know we can do the job today.
We are specialist vehicle locksmiths, and we are mobile too, so where ever you need us we will come to you, we can supply cut and program you a replacement key even if you have lost the key to the car or van.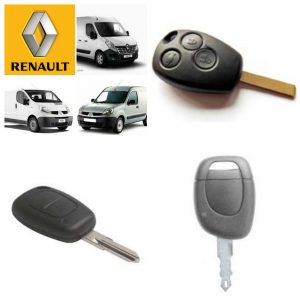 Renault key cards are a very poor design, and they fail frequently, so if you are getting CARD NOT DETECTED when you try to start your car it is highly likely to be a faulty key card. We have Renault key cards in stock and in an emergency we will do our best to fit you in today, give us a call 07813 802039.
Renault car keys Renault key cards & Renault van keys in Cambridge