We are able to provide replacement car keys for all makes including the Nissan range of vehicles, and we can do this even if you have lost your car key so have no key at all.
If you need a Nissan Qashqai key we have them in stock and our service is fully mobile, this means we come to your location where ever that may be, it may be you just need a spare key so we could do this at your home or workplace, or it could be you have lost your key and your car is stuck in a car park, it makes no difference to us we have everything required to cut your new car key and then program it to your immobiliser.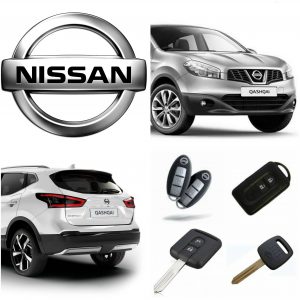 If you need a Qashqai key or any other car key give us a call on 07813 802039 you will speak directly to an experienced vehicle locksmith.
Car Key Locksmiths & Replacement Nissan Qashqai Keys