We offer replacement car keys for all makes and models and specialize in Audi car keys. If you need an Audi key we can help, plus we will have the key in stock, either a standard key without buttons or the Audi remote key with central locking buttons.
As mobile locksmiths we are able to provide your replacement car key at your home,your work, or at the roadside in an emergency, even if you have lost all of the keys to the vehicle.
As we have Audi TT replacement keys in stock, from the early cars through to present day vehicles we are able to offer you a key replacement today, no booking the car into the dealer or waiting several days for a key.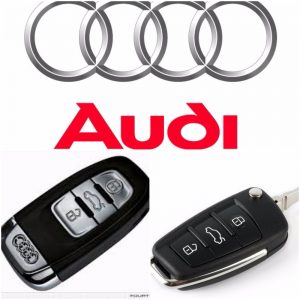 Specialists in Audi car keys give us a call and speak to a locksmith 07813 802039
Locksmiths in Cambridgeshire Hertfordshire Essex Bedfordshire Suffolk.