Stansted airport is on our doorstep and as car locksmiths we are there daily, either to open vehicles where the car keys have been locked inside, or to provide a replacement car key where the keys have been lost … or left behind in a foreign country.
Locked you key in the car or the boot & parked at Stansted airport?
Call us on 07813 802039 you will speak directly to an experienced vehicle locksmith. Opening vehicles with the keys locked inside is a main part of our business, and as locksmiths we can gain entry to any car without causing damage. We are fully mobile locksmiths and we will come to your location, what ever car park you are in … Stansted short stay, mid stay, long stay, jet parks, or the off airport car parks. We offer a 24 hour, 7 days a week emergency locksmith service for Stansted airport, if you are locked out we will get you in.
Need a replacement key & parked at Stansted airport?
We see this all the time, either your car key has been lost or stolen while you were on holiday, or you have got back to Stansted airport … sometimes the car park itself, and discovered you have left your car key in a foreign country!
We can open your vehicle, cut a replacement car key to fit your locks, and then program your new key to your car immobiliser, we can do this for any car … any make … we can offer you a solution.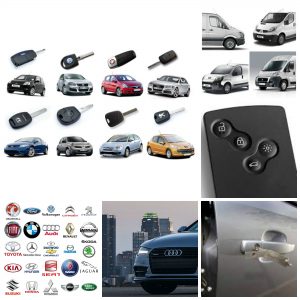 Car Locksmiths at Stansted Airport & Replacement Car Keys