Locked out of your car in Bishops Stortford and need a car locksmith ?
Lost car keys are professional expert mobile car locksmiths we can gain entry to any car without causing damage, unlike the recovery companies that wedge doors open bending the door and scratching your paint work, only to find that the car is deadlocked and they cannot get in to it.
As professional locksmiths we will not cause any damage to your vehicle, we manipulate your vehicle lock in the same way that your key does, this means we get your car open and quickly, as long as your door lock works we will open it.
you wouldn't get a carpenter to do an electricians job, or a brick layer to do your plumbing … so why would you use a recovery company to open your car ?

Give us a call and speak to a locksmith, we are not a national call center, we are a small business with local locksmiths in your area. If you have locked your key in the car or need a replacement car key we can help.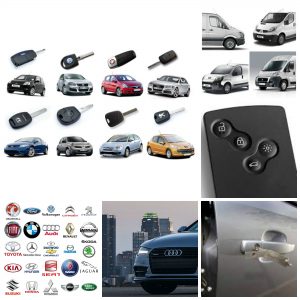 Specialist Vehicle Locksmiths in Hertfordshire