We can supply cut and program Renault key cards, including the Renault Megane key cards. The Renault key cards are a common problem, and they fail completely, so when you try to start the car you get NO CARD DETECTED or the remote central locking stops working and the key no longer opens or locks the car.
We have Renault Megane key cards in stock and as mobile locksmiths we can come to you and program a replacement Renault key card.
Give us a call and speak directly to a specialist car locksmith, we are happy to give you a quote.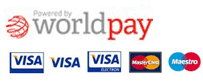 Locksmiths in Cambridgeshire Essex Hertfordshire Bedfordshire & Suffolk