We often get asked if we can program keys … well of course the answer is yes, we have the equipment to program replacement car keys or reprogram existing keys for a vehicle, however, there are some very common misconceptions regarding programming car keys.
firstly a car key never just un-programs itself from the vehicle, there is ALWAYS an underlying problem, and this problem could be the key or the car.
Next secondhand car keys from EBAY … well if it seems cheap and too good to be true… yes you got it you have just wasted your money. Modern car keys are locked to a vehicle when they are first programmed and you cannot take a key from one car then program it to another.
When does a car key need programming?
A brand new replacement car key would need programming, a key that has previously been programmed to your car but was not present the last time keys were programmed, or sometimes after a battery replacement either in the car key or the vehicle battery.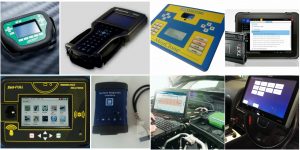 We are able to code or program keys to any vehicle, we have the equipment to do this, however this equipment is not a magic wand and we are not Harry Potter, if your car or your car key has a problem key programming will not solve it … its like saying my bucket has a hole in it why doesn't it hold water!
If you think your key needs programming, and it just stopped working, the reality is there is more likely to be a problem. We can test car keys and vehicle immobiliser systems, so rather than waste your money on something that will not work we want to solve your problem and get you back on the road.
Car key coding and programming